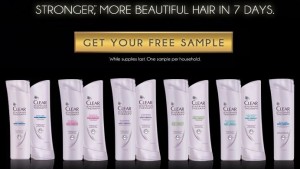 At last, the search for great hair is over!
Get ready to take your hair from ordinary to amazing. From good to incredible. Good hair days, check. Best hair nights, absolutely.
Clear Scalp & Hair Beauty Therapy is a breakthrough approach to haircare that starts with scalp nourishment and creates the right foundation for strong, beautiful hair for women in 7 days.
I think that sounds like something I would like to try before I buy!
If you would to as well then claim a FREE Sample today!
FREE Sample of Clear Scalp & Hair Beauty Therapy
Cheers ✧
✦ Emma