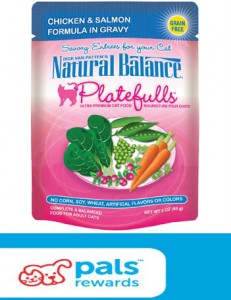 I'm a regular shopper at Petco!
They have everything I need to keep my diva cats happy!
I found this coupon for a FREE Natural Balance Cat Food Pouch! I always need to try before I buy when it comes to my cats, they are picky eaters!
You do need to be a Petco Pal to get this FREE Sample, but if you are not already a member, not to worry, I've included the link below and it only takes a minute to join!
*This offer expires on May 31st!
Get a FREE Natural Balance Cat Food Pouch
Cheers ✧
✦ Emma