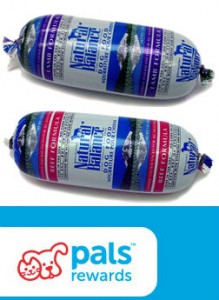 Right now Petco are offering us a chance to try before we buy with a FREE 2.75 oz. Natural Balance Dog Food Roll!
Natural Balance Dog Food Rolls contain only premium ingredients: USDA inspected meats (an excellent source of protein), and kelp meal (an excellent natural source of vitamins, mineral and trace elements). These rolls help our dog have a healthy skin and a shiny coat.
You do need to be a Petco Pal to get this FREE Sample, but if you are not already a member, not to worry, I've included the link below and it only takes a minute to join!
*This coupon expires on May 31st!
Get a Free 2.75 oz. Natural Balance Dog Food Roll
Cheers ✧
✦ Emma