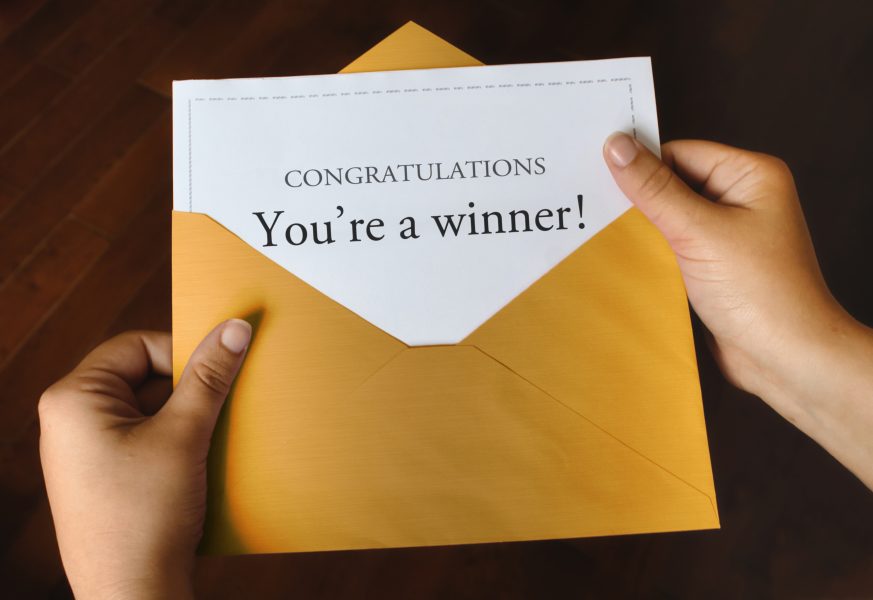 Like lotteries, sweepstakes prizes are won out of luck and not because one has some skills. Anyone can participate, but you'd have to meet certain requirements. For instance, some organizers will require participants to be citizens of their country, but a common rule in most regions is one has to be of legal age to compete.
How Can One Participate In Sweepstakes?
Sweepstakes are organized mainly by companies looking to promote their products and to create brand awareness. This technique is effective because as the existing customers get rewarded, more participants get to know about their products. 
Traditionally, companies organizing these competitions, also known as sponsors, offered sweepstake tickets in specific locations. However, that has changed and there are various ways you could participate. 
The most popular and easy method is by playing online. This involves visiting a sponsor's site, filling in your details, submitting your form, then waiting for your winnings. Alternatively, you can look for Freestuff.cafe sweepstakes page and other websites that display all the available sweepstakes for the day, month, or year. Besides playing on the internet, you could also participate in mail-in competitions. With these, you might have a higher chance of winning as most people prefer the simplicity of playing online.
Tips To Get You More Sweepstakes Prizes
Regardless of your method of entry, the prizes won are either huge or small. You could get a car, gift card, vacation, scholarship, or cash. That being so, winning sweepstakes can be challenging for most people. Fortunately, some strategies could help improve your chances of winning. 
If you're looking for such tricks, this article could be of great assistance. Below are some hacks you could consider: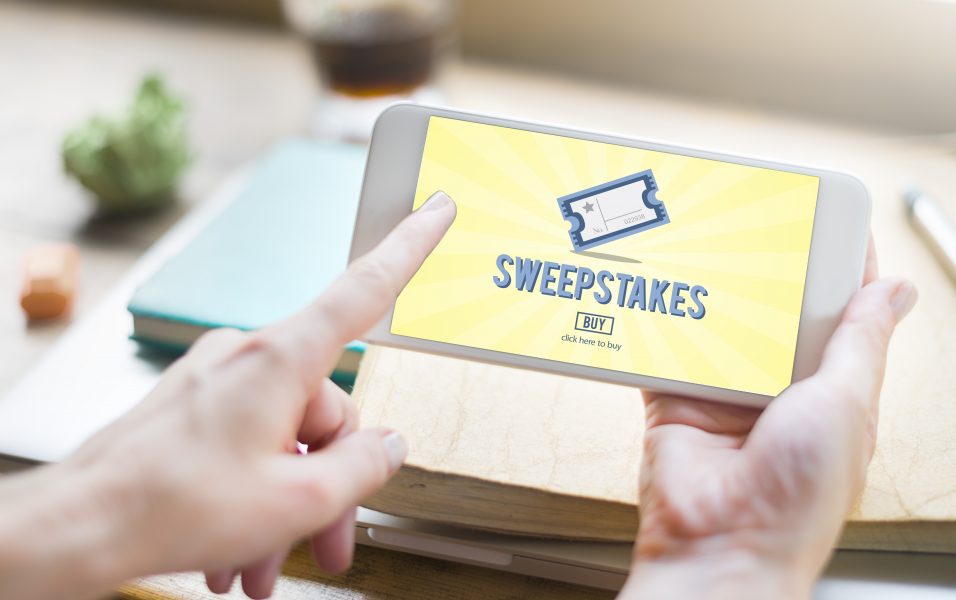 Schedule A Daily Entry Time
Being persistent could get you to win more prizes. Schedule a specific time of the day to participate in sweepstakes. This could be after chores, work, or during breaks. In most cases, you may only require 20 to 30 minutes, depending on how many entries you want to make. However, if you have little to zero spare time, consider playing when you can multitask like while watching television or before going to bed.
You may miss making your entries at the time you've scheduled if there are changes in your routine. If this happens, you can change the set time to when it's convenient. Alternatively, you could play randomly at any time of the day or night. The trick here is to ensure you've made an entry every day to increase your chances of winning.
Read All Rules Before Making An Entry
One major reason why most people don't win sweepstakes might be because they skip the rules provided when making entries. Even though some may have too many, reading them all could increase your chances of winning more prizes.
By not going through the provided instructions, you could easily miss some points on eligibility. In some cases, sponsors may require you to be of a certain age to make an entry. Usually, if you're not within the age bracket provided, your ticket or submission form gets disqualified. 
Besides that, reading all rules could also help you identify several ways to acquire bonus entries. These can be helpful as they could give you an advantage over other competitors and increase your chances of winning prizes.
Take Less Time Submitting Entries
Submitting your entries faster could also help you get more rewards. In a day, you may have little time to participate in sweepstakes. As a result, you could end up submitting only a few forms. Therefore, to ensure you make several attempts, consider simplifying your entry process. 
For example, make sure you read all rules the first time you participate in a certain sweepstake. This ensures that the next time you submit your form for that entry, you won't have to go through the instructions again.
Another trick is to close other programs running on your computer while making your entries. In most instances, sweepstakes pages take longer to load if you've opened several windows. Therefore, consider closing any applications you aren't using and only leave the browser you're using. By doing this, you'll find that you can make more entries if pages load faster. The more forms you submit, the higher your chances of acquiring more prizes.
Conclusion
Wining sweepstakes may seem impossible for you. However, before quitting, you first have to identify what could be lessening your chances of getting rewards. In addition, you also have to find tricks that could help you acquire more prizes.
If you're looking for hacks that could help you win sweepstakes, this article provides some strategies. Schedule a daily entry time and ensure you read through all the instructions provided before surrendering any forms. Also, take less time submitting tickets to ensure you're able to make many entries within the spare time you have.
More Related Offers: